Funeral casket handle 1069 Screw Distance 170mm in Gold Plating and M6x40 Screw Rod
casket handle and fittings; casket accessories; coffin handle funeral supplier; coffin supplier; funeral products
The coffin handle 1069 is made of zamac material, and high polised and gold plated. The middle bar is hollow and the square fee with screw rod, it can use M6x40mm screw rod, which can lift more than 150kgs.
This is one type of luxury design and welling selling in Italy and other European country.
Product Description
| | |
| --- | --- |
| Name | Funeral Casket handle |
| Ref No. | 1069 |
| Screw Distance | 170mm |
| Lift weight | 150kg/pc |
| Produce way | Die casting, polish and electronic plating |
| Material | Zamak |
| Size | 20*7.5 cm |
| Finish | Gold, Antique Brass or Antique Copper |
| MOQ | 2000pcs |
| Leading time | 35days |
Applications: Wooden casket and coffin handle
Competitive Advantage: High polished, high quality and competitive price
Tag : Casket handle and fittings, funeral accessories, funeral coffin handle
The funeral casket handle is an essential part of a casket that is used to carry the deceased during the funeral service. The handle is designed to be sturdy and durable, ensuring that the casket can be transported without any issues. Additionally, many funeral casket handles are crafted with aesthetic appeal in mind, featuring intricate designs and patterns that add to the overall beauty of the casket. From simple, understated handles to more elaborate, ornate pieces, funeral coffin handles are available in a wide range of styles to suit any preference or budget. Ultimately, the handle serves as a symbol of respect and reverence for the deceased, and plays an important role in ensuring that their final journey is a dignified and meaningful one.
Design and Decoration: Handles can range from simple and utilitarian to ornate and decorative. Some have intricate patterns or engravings, while others are plain. The style of the handles can reflect cultural or personal preferences.
Placement: Typically, coffin handles are placed along the sides of the coffin. However, the number and spacing of the handles can vary depending on the design of the coffin and cultural practices.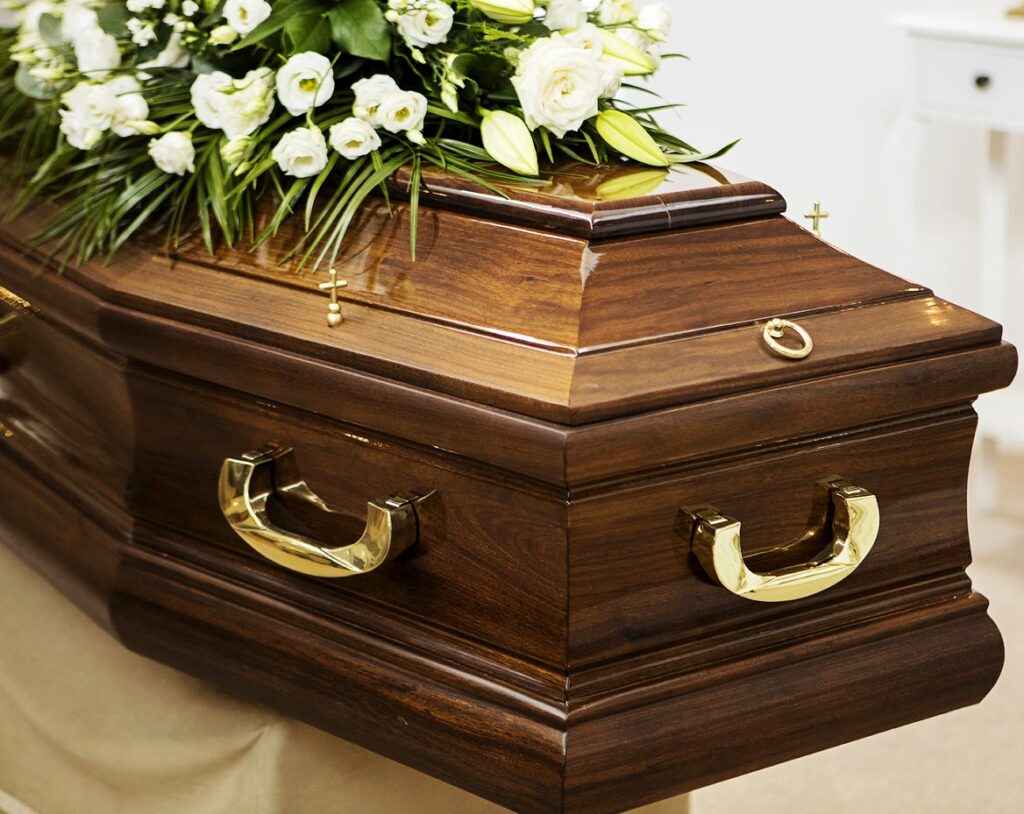 Funeral coffin and casket handle 1068 in Zinc Alloy Material and High Polished