Virtue Hardware Co., Ltd supply various of funeral products encompass a range of items that are used during the burial or memorial services for the deceased. 
Coffin handles, also known as casket handles, are used to aid in carrying the coffin. They are often made from metals such as zinc alloy, steel (iron), or brass, but can also be made from materials like plastic. Coffin handles can be simple and functional or ornate and decorative. They are usually screwed or fixed onto the sides of the coffin.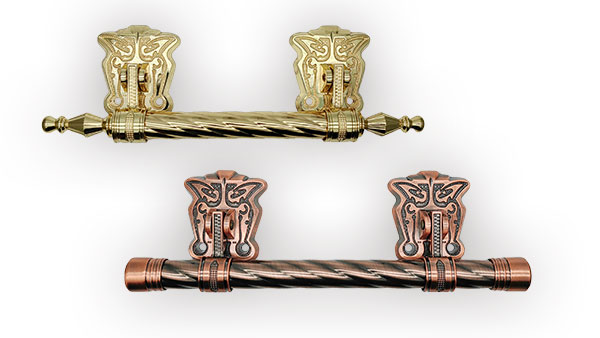 A crucifix is a cross with a representation of Jesus affixed to it. It is a prominent symbol in Christianity. At a funeral, a crucifix may be placed inside the casket, used as a decoration on the casket, or displayed near the casket during the service. Additionally, smaller crucifixes may be given as keepsakes to family members or attendees.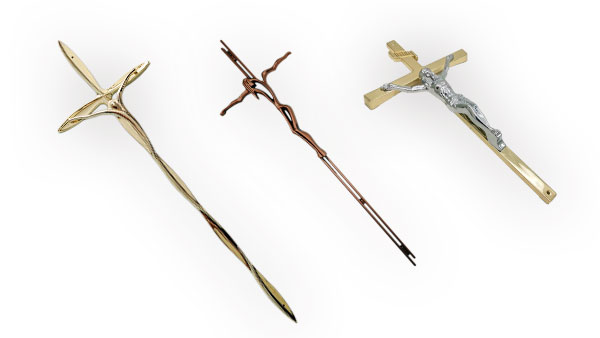 Casket fittings encompass a variety of hardware and decorative elements that are attached to a coffin or casket. Besides handles, these can include:
Funeral urns are containers used to hold the ashes of a deceased person after cremation. They come in various materials and designs, including:
Metal Urns: Made from materials such as steel (iron), brass, or stainless steel, these urns are known for their durability.
Plastic Urns: Made from ABS plastic material in different color.

Biodegradable Urns: Made from materials like paper, salt, or other natural materials, these urns are used for those who want an eco-friendly burial option.