Coffin Handles And Fittings Manufacturer-Virtue Hardware
Q1: What materials are your coffin handles and fittings made of?
A1: Our coffin handles and fittings are made from a variety of materials, including zinc alloy, steel, stainless steel, bronze, and plastic. We also offer handles and fittings in different finishes to match the style and aesthetic of the coffin.
Q2: Do you offer customizable products in coffin handles and fittings?
A2: Yes, we can work with you to create custom coffin handles and crucifix that match your specific requirements. Please contact our sales team to discuss customization options and pricing.
Q3: Can your coffin handles support the weight of a coffin and a body?
A3: Absolutely. Our coffin handles are designed to support the weight of a coffin and body. We rigorously test our handles for strength and durability to ensure they meet industry standards. And we have the lift weight testing equipment to inspect the handles during prodction.
Q4: How do I place an order?
A4: You can place an order by contacting our sales team via phone, email, or through our website. If you are a funeral home or distributor, please mention your business details for specialized services.
Q5: What is the minimum order quantity?
A5: Our minimum order quantity varies depending on the product. Please contact our sales team for specific information regarding the minimum order quantities.
Q6: Do you ship internationally?
A6: Yes, we ship our products globally. Please contact our sales department for shipping costs and delivery timeframes to your specific location.
Q7: Can I request a catalog of your products?
A7: Yes, you can request a catalog through our website or by contacting our sales team. Our catalog provides detailed information on all of coffin handles and fittings, including specifications and materials.
Q8: Can I get a sample before placing a bulk order?
A8: Yes, we can provide samples for most of our products. Please get in touch with our sales team to discuss the details and costs associated with obtaining samples.
Q9: What are the payment options available?
A9: We accept the payment methods by bank transfers T/T, or LC. If you have a specific payment method in mind, please contact our sales team to confirm if it's acceptable.
Q10: What is your delivery time?
A10: We stand by the quality of our products, the delivery time is 35 to days after confirm the order. But if some time we have stock products, and if you need urgently that you may contact the sales team.
Feedback And Lift Weight Test- Coffin handles and Fittings
Funeral supplier and manufacturer in China
9005 ABS material; Lift weigh test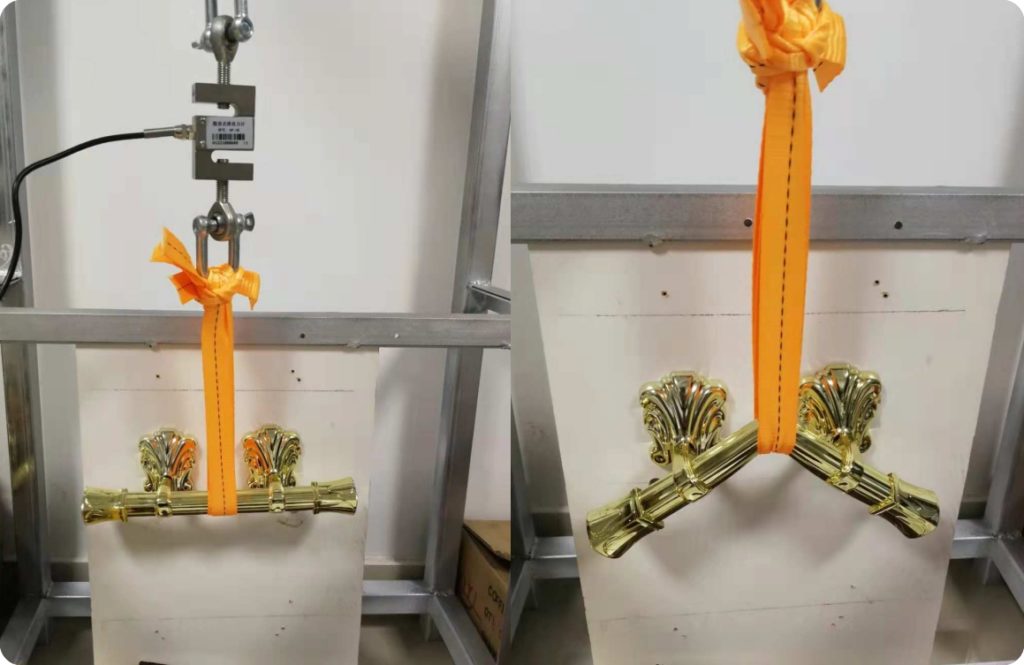 Max lift weight: 0.54KN= 55kg; the middle bar part is broken

 
9509 Plastic coffin handle; lift weight test

Max Lift weight: 0.59KN= 60kg; the middle bar is broken
1002 Metal handle; lift weight test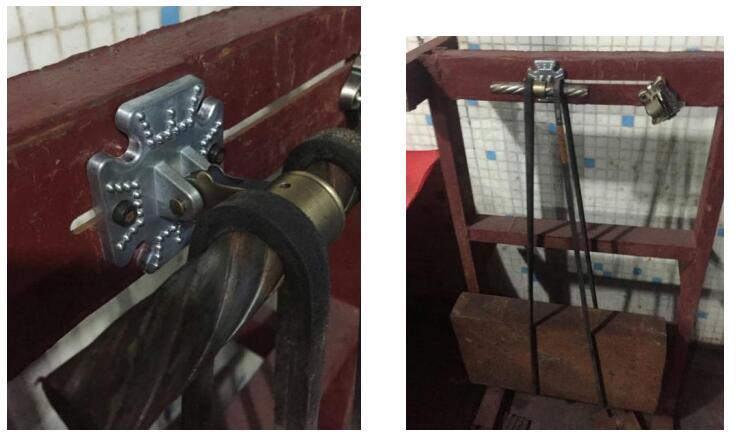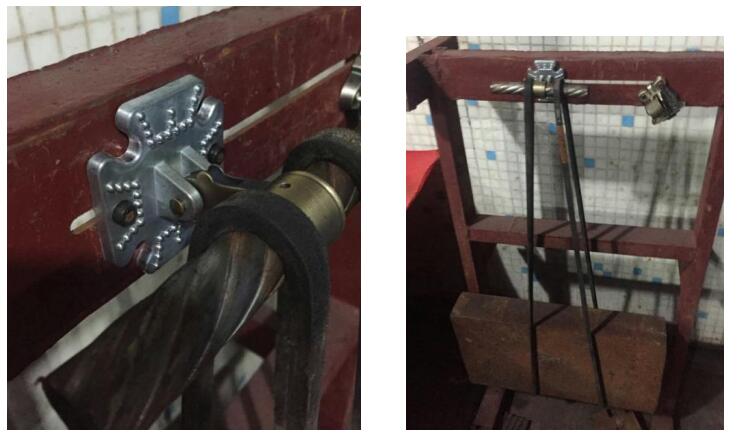 Lift weight: 1.3KN=133kg; the screw are pull off from wooden panel

It can lift more than 150kg and less than 200kg in one handle
1010-2 zamak coffin handle; half moon design

Lift weight test: Max lift weight 1.47KN (150kg) per piece
Result: the feets part is broken when the lift force reach to 150kg.