Virtue Hardware Co., Ltd is one of good manufacturers in funeral products in China, we are dedicated in coffin handle, coffin ornament, cross and crucifix, name plate casket arm, swing bar and  all kinds hardware which are of related coffin and casket.
We have more than ten years' experience, the products were exported Europe, Africa, South American.
Our main products is made of zamac (zinc alloy), which produced by die casting, then by polished and electronic plating, it will can plated to Gold (GP), Nickel (NP), Antique Brass (AB), Antique copper (AC) and so on. This kinds of product are high level product for the funeral products.
Meanwhile, we also produce the article by plastic material such as PP, ABS or recycle material, it will be more economic for the cremation. By injection machine, it will be form the shape as the mould, then we will make the vacuum metallization and color coating, it will be finish the gold, silver or copper color. Some ABS products can also be plated into antique brass or antique copper.
Except above item, we also have an ability to produce some article by steel, stainless steel (304# or 316#) or aluminum alloy.
At present, We have follow list of mould for the production.
1, Metal handle: 71
2, Metal cross and crucifix: 12
3, Metal fitting and hardware: 30
4, Plastic handle: 36
5, Plastic decoration: 47
6, Casket corner and swing bar: 40
Others item such as urn, lower device and so on.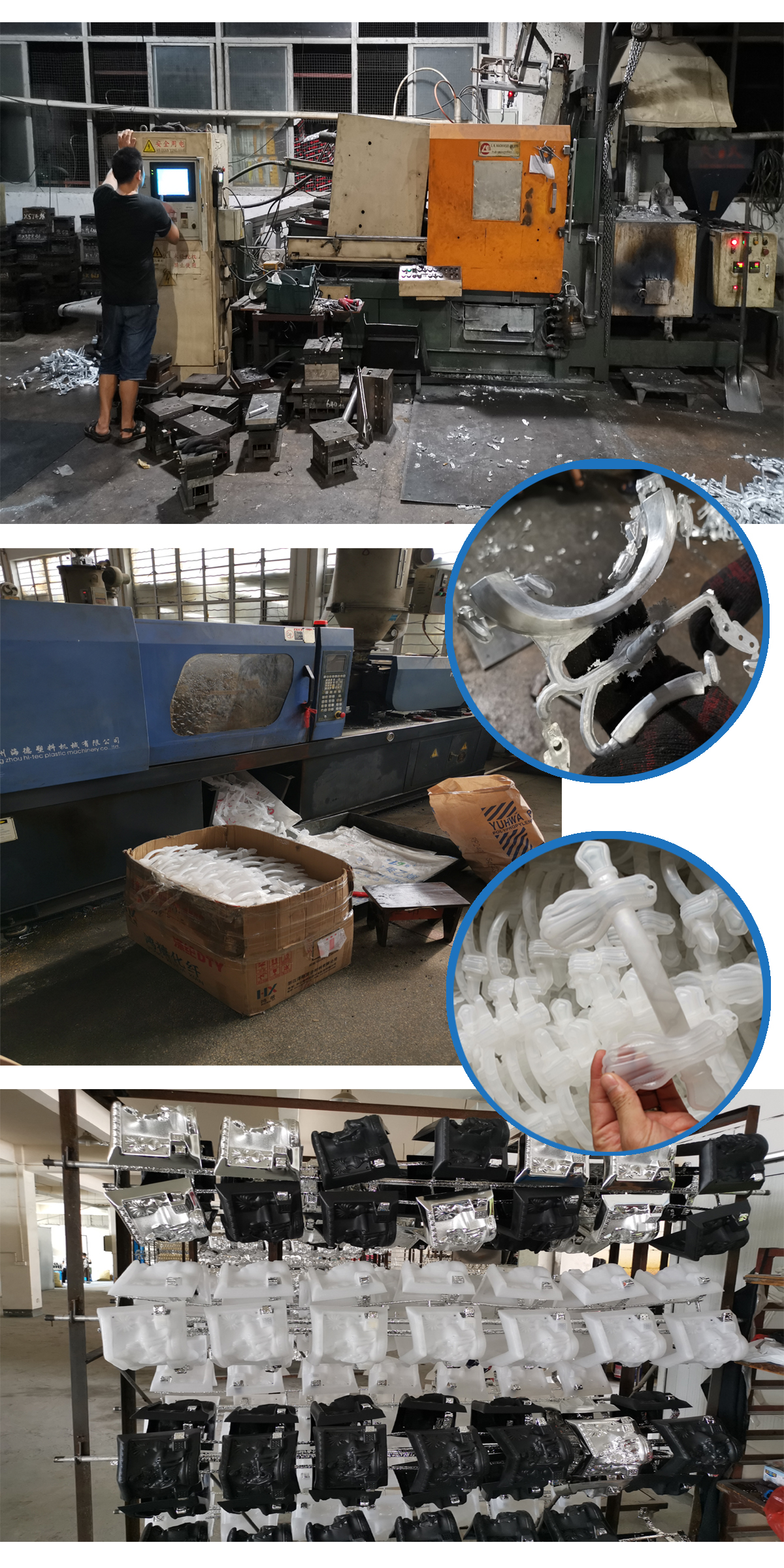 We start funeral business on 2007 year. 
At beginning, we are an trader for this kinds product, and we search the factory who can produce for us, meanwhile we invest the mould for the production. During this period, we are familar with the market, quality and production. And we attend the funeral fair to get more knowlage and experience.
In 2016 year, we establish factory at Zhejiang province, all the mould and produstion machine is invested. To be an factory, we are shortage in management experience, and there were lot of waste and defect in production. That time was our hard time for survival, and we do our bes to improve the production and quality.
Till 2018 year, all things become good, and we start new management, and also the team work. The prodution and quality are steadible. And we keep on improve the quality and decrease the cost to make more superority than other supplier.
"To supply high quality and competitive price" is our goal.